Revolutionary Breakthrough & Innovative Patent-Pending Technology
ECOBOND® Odor Defender™ protects your family from the dangers of smoke, odor & other indoor air pollutants.
There is a MASSIVE PROBLEM with our indoor air quality from various forms of smoke! It's true that a brief exposure to second-hand smoke impairs health, however there is also a growing problem – the damage to our bodies from breathing in DECADES of cigarette and pot smoke trapped in your walls; also known as Thirdhand Smoke. We understand. You're not alone!
This is why we developed our revolutionary innovative SOLUTION called ECOBOND® OdorDefender™ which is the best smoke odor eliminator product in the market today!
Specially designed to seal, block & absorb existing unwanted odors and fumes, such as:
Cigarette Smoke
Marijuanna Smoke
Fire Smoke
Pesky Pet Odors
Other day-to-day house & air pollutants
The newest addition to our line of professional-grade products. Features include:
Advanced odor-blocking formula
Eco-friendly
Paint & Primer
Easy to Apply
Mold & Mildew Resistant
Fire Resistant
Works on multiple surfaces, as a self-priming interior paint and topcoat:
Drywall
Various wood species
OSB
Concrete
Aluminum
Steel
PVC
Various metals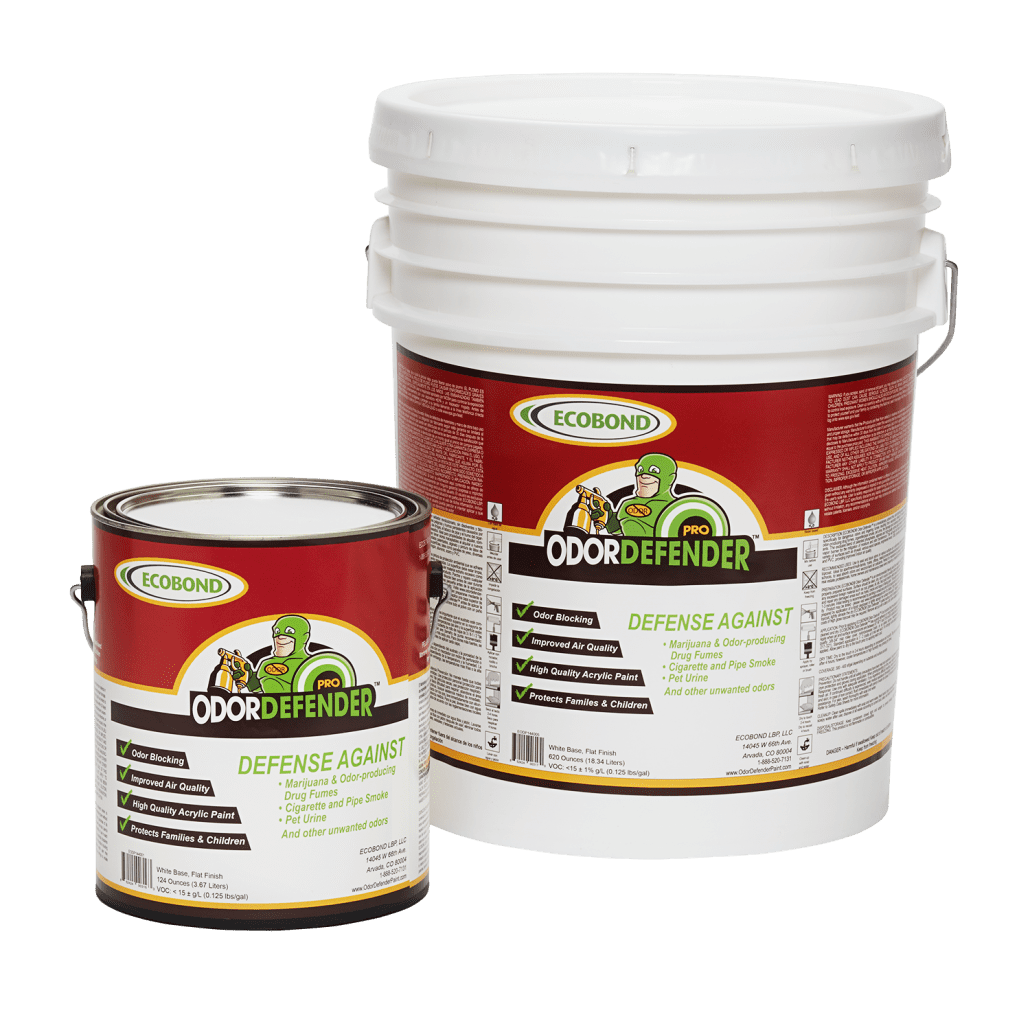 Why ECOBOND® Odor Defender™ Works Better:
It is an advanced formulation with specialty resins, food-grade mineral additives, and alginate from seaweed; nature's more effective absorber of toxic pollutants. This powerful combination gives you the peace of mind that your existing odor issues will be sealed and blocked, while protecting the health of your children, family, and occupants.
So much more than just a paint!
Save Money
Best Technology
Protects against toxic fumes & smoke