DANGERS OF MARIJUANA SMOKE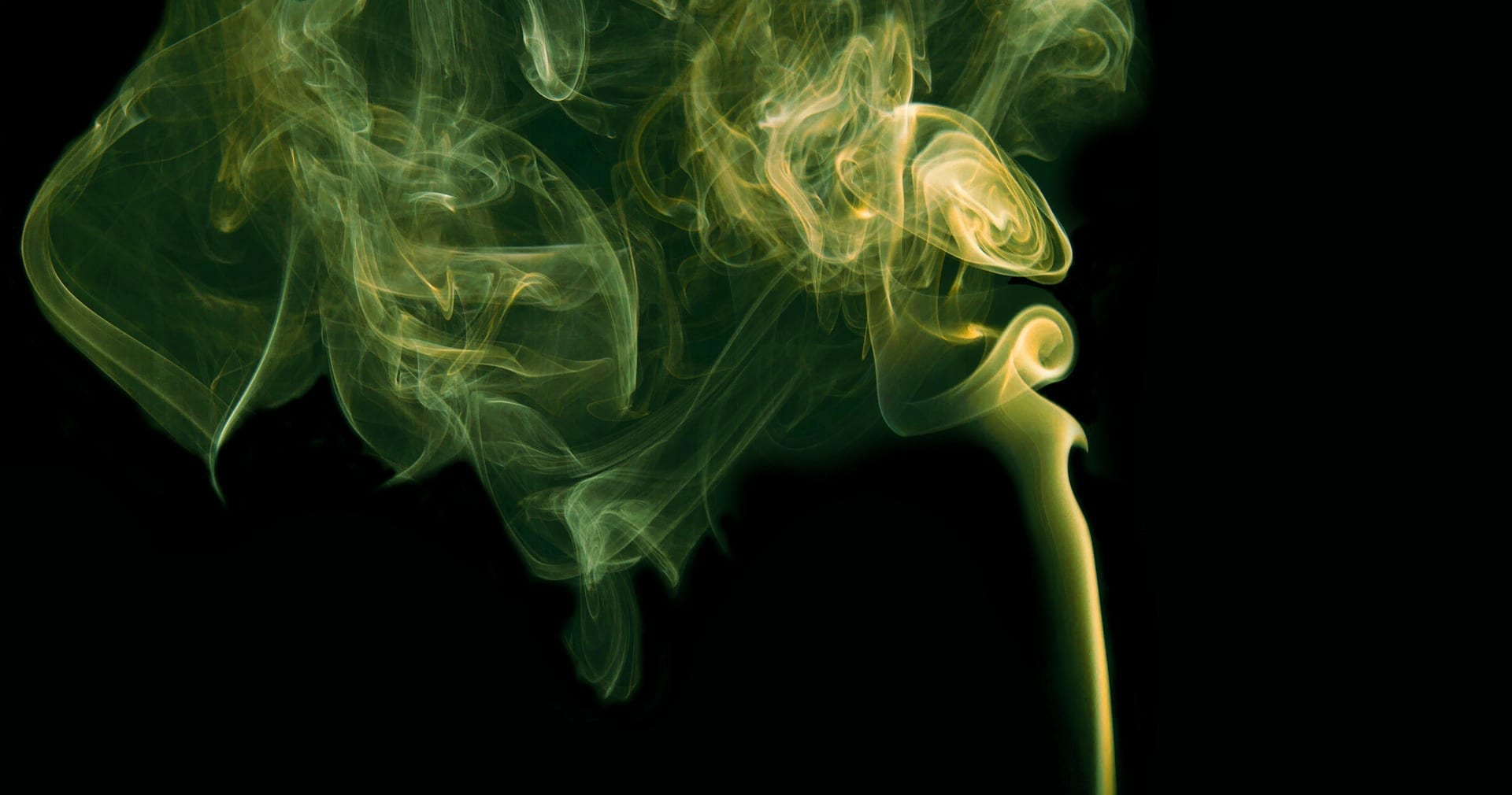 When formulating our ECOBOND® OdorDefender® smoke and odor solution we focused on the results of the smoking and odors rather than the activity itself. Our patent-pending solution is a professional-grade Eco-friendly, odor-blocking paint designed for sealing & blocking dangerous odors and fumes from the effects of pot smoke & improves indoor air quality.
If One Minute of Second-Hand Marijuana Smoke Impairs Cardiovascular Function, Imagine How Devastating it is to Breathe in Decades of Pot Smoke Trapped in Your Walls 24/7!
In a study by UC San Francisco, researchers found that second-hand smoke (SHS) from marijuana diminishes blood vessel function to the same extent as tobacco…but it lasts 3 times longer. Impaired blood vessel function can increase the risk of heart attack and atherosclerosis – a major risk factor for heart disease.
According to the American Lung Association, SHS from marijuana contains many of the same toxins and carcinogens found in directly inhaled marijuana smoke, in similar amounts if not more. There is concern that it could cause harmful health effects, especially among vulnerable children in the home. Smoking marijuana clearly damages the human lung, and regular use leads to chronic bronchitis and can cause an immune-compromised person to be more susceptible to lung infections. No one should be exposed to secondhand marijuana smoke. Due to the risks it poses to lung health, the American Lung Association strongly cautions the public against smoking marijuana.
Research shows that some toxins may be more abundant in marijuana cigarettes than tobacco cigarettes. The researchers burned 30 marijuana cigarettes and 30 tobacco cigarettes on a machine in their lab, measuring levels of chemicals in the smoke. Ammonia levels were up to 20 times higher in marijuana smoke than in tobacco smoke. Levels of hydrogen cyanide and nitrogen-related chemicals were three to five times higher in marijuana smoke than in tobacco smoke. The active ingredients in pot include: Tetrahydrocannabinol, cannabidiol, cannabinol, tetrahydrocannabivarin which are just a few of the 483 known compounds in pot including at least 65 other cannabinoids
According to the National Institute of Health:
Thirdhand smoke consists of residual smoke pollutants
The pollutants remain on surfaces and in dust after tobacco has been smoked
They are re-emitted back into the gas phase
They react with oxidants and other compounds in the environment to yield secondary pollutants.
According to the researchers at the University of California:
Even after the second-hand smoke has cleared, some of their toxic residue is left behind. Discover how University of California researchers at California's Thirdhand Smoke Consortium are investigating the problem.
You May Be Shocked to Know That Gallup Reported in 2016 That One in Eight U.S. Adults Say They Smoke Marijuana.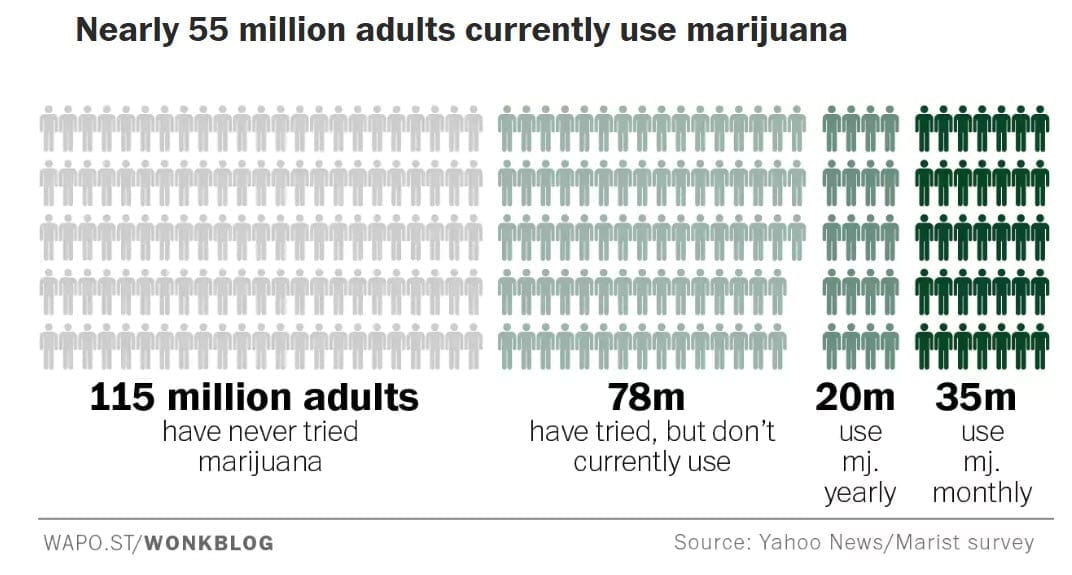 The Best Smoke Odor Eliminator in the Market Today:
ECOBOND® OdorDefender™ is a professional-grade Eco-friendly, odor-blocking paint designed for sealing, blocking & absorbing dangerous odors and fumes from the effects of existing cigarette smoke, pot smoke, and fire as well as pet odors and substantially improves indoor air quality. Because odors are sealed and blocked, it gives the very best protection for your children & family!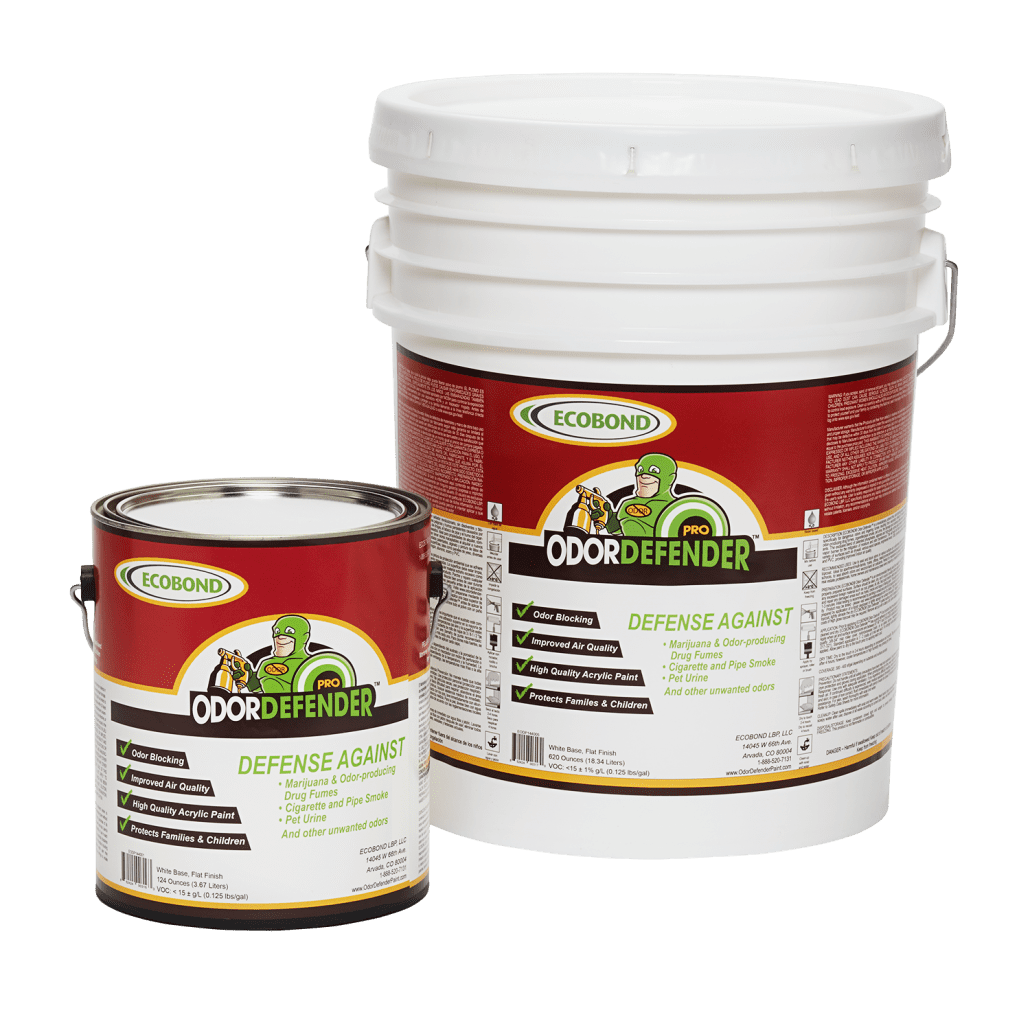 Side-by-side comparison's show ECOBOND® Odor Defender™ outperformed every leading product in:
Price
Coverage per square foot
Odor blocking capability
Odor absorption
Fire & mold resistance